Creative advertising is an advertising method that brings together a brigade of creative people to imaginative share your brand story and creates advertising campaigns that can punch and optimize conversions.

Creative advertising has proven to be more results-oriented. According to his 30-year study of advertising campaigns by author James Harman et al., creative advertising delivers an ROI 11 times higher than non-creative advertising campaigns.
Why Are Creative Ads Important?
Creative ads are more than necessary in a world where few people remember an ad even if they see it several times a day. Today, the emphasis is on quantity over quality, and creative and effective advertising is declining.
The brand or product must be remembered by the public. If customers remember your brand or product and its advertising, they are likely to succeed in the end.
According to Harvard Business Review, "On average, $1 spent on highly creative ad campaigns yielded nearly double the return on investment of $1 spent on uncreative campaigns."
Creative Ads need to transform the ethos of effectively and creatively influencing customers, improving the branding and marketing of businesses and their products and services. This is becoming more and more important as people are bored and do not have much time to watch traditional ads on repeat.
It is too easy to skip the ad and continue the show or video. This is where creative advertising comes into play. Ads with unconventional and relevant content result in brands reaching the millions. Through creative advertising, people remember both the ad and the brand.

Time Out
Time Out is a pioneering magazine published in 327 cities in 58 countries. It has long held a special status as the go-to source of inspiration for food and entertainment for both locals and visitors alike. This insight drove the creation of our campaign, which challenges the viewers to ditch the newsfeed and instastories in exchange for some old friends checking out a new restaurant. And Time Out knows all the best ones.
---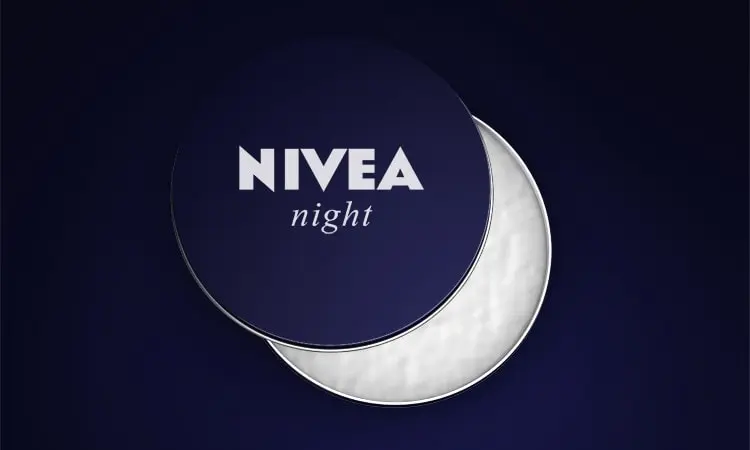 Nivea Night
Nivea is one of the most popular and best brands producing various kinds of skin creams. They have creams for day and night uses. Their advertisement of the Nivea Night Cream is an ode to beauty in simplicity. It has no caption, no tagline, and no characters. There is nothing but the original product. The pack of cream, which is dark blue, has a cream of white colour inside it.
The ad features the pack opened slightly, which looks like the moon's crescent in the night sky shown by the dark blue background. This is an example of simplifying creativity to the extent that it becomes the epitome of innovation.
---

Nissan
With Ireland due to play France in the 2021 Six Nations rugby tournament, Nissan Ireland wanted to show their support. The Nissan LEAF is Ireland's bestselling electric vehicle. It has one thing in common with the Irish rugby team: green energy. To visualize our support, we combined an EV battery icon with a symbol of Irish rugby supporters: the green scarf.
---

Garnier
Garnier came up with a visually appealing and enticing campaign for its hair product.
The Ad copy has a Swiss caption that says "for any hair type." The ad image was so powerful and fresh in depicting this via its optical illusion that you will not be able to avoid using your creative senses while analyzing the picture
---

Sushi Sei Restaurant
There are Japanese expatriates left stranded in Jakarta during the Covid-19 pandemic. This presented an opportune time for Sushi Sei Restaurant to launch a campaign that reminded them of the authentic taste of home. Based on the insight that the Japanese expatriates missed their homes and their food. It was timely to remind them that there is a celebrated Japanese chef at Sushi Sei Restaurant capable of filling their needs. This insight led to a print and poster campaign launched by Hakuhodo Indonesia. Which highlighted the flavor of home with spot-on visual cues of various sushi-inspired elements in picturesque settings of their hometowns. There were 5 versions of print and posters. And these featured favorites like sake, Tamago, ika, maguro and tako sushi, each forming a specific setting reminiscent of home.
---
Conclusion
On a concluding note, it is clear that creative advertising is a way of running ads or conducting events that people enjoy. They like to remember, and even do word-of-mouth marketing for the brand. All in all, creative ads should contribute to perception, connection, emotion, or rational understanding that compels the target audiences to opt for a product or service or convert to the brand message.