In 2023, promotional products are expected to become even more sought-after by businesses and consumers alike. According to recent market research, users are predicted to value convenience, sustainability, and cost-effectiveness over other factors when choosing promotional items. In this way, promotional product trends in 2023 will prioritize these particular categories as more companies invest in more eco-friendly options that have a longer impact on consumers.
Organic product packaging is already gaining popularity among consumers due to its biodegradable nature and ability to be recycled easily. Companies can use this feature to promote their brand or get their message across without overspending on materials that won't last long or contribute much toward waste reduction goals. Additionally, customizable promotional items are likely to become more popular as companies look for ways to ensure their marketing campaigns remain memorable for customers.
Benefits of Brand Loyalty
Brand loyalty is a strong bond between consumers and the products and services that they prefer. This connection can be cultivated through promotional products, which are items with an organization's logo or message on them. These kinds of promotional items have many benefits for businesses, like helping people remember their brands and making them more loyal to those brands.
The benefits of creating loyal customers are substantial for any company looking to maximize its reach in the marketplace. Consumers who feel connected to a particular brand will be more likely to return to that business when in need of its goods or services, as well as spread positive word-of-mouth about it. Additionally, studies have shown that loyal customers tend to spend more than those who aren't committed to a single brand. Promotional products that serve as reminders of an organization's presence can help cultivate this type of customer loyalty over time.
Why are promotional products so popular?
Promotional products are extremely popular for a variety of reasons. Companies often use them as a form of advertisement, as they can serve to promote brand recognition and loyalty among consumers. Promotional products are often given away at events such as trade shows, conferences, or other special occasions. Through the use of promotional items, companies can provide tangible reminders of their brand or message. Promotional products also make thoughtful gifts for customers or employees, encouraging positive relationships with the business while simultaneously providing an incentive to purchase their products and services.
Furthermore, promotional items tend to be affordable and long-lasting, which makes them an effective way to get your company's name out there without breaking the bank. They are highly visible so that potential customers remember you, and your message stands out from competitors in a crowded marketplace.
Business promotional products
Promotional products can be incredibly effective tools for business owners to use in order to gain more customers. These products, often customized with the business logo and slogan, can create a lasting impression on potential customers. It's important that these items are chosen strategically—gift items such as mugs and pens may be useful but will lack the lasting impact of something truly unique. For example, t-shirts or hats with a creative design featuring the company logo can be worn by many people and serve as an advertisement for the brand every time they are glanced at by other shoppers or passersby.
The type of promotional product used should also depend on what product or service is being advertised.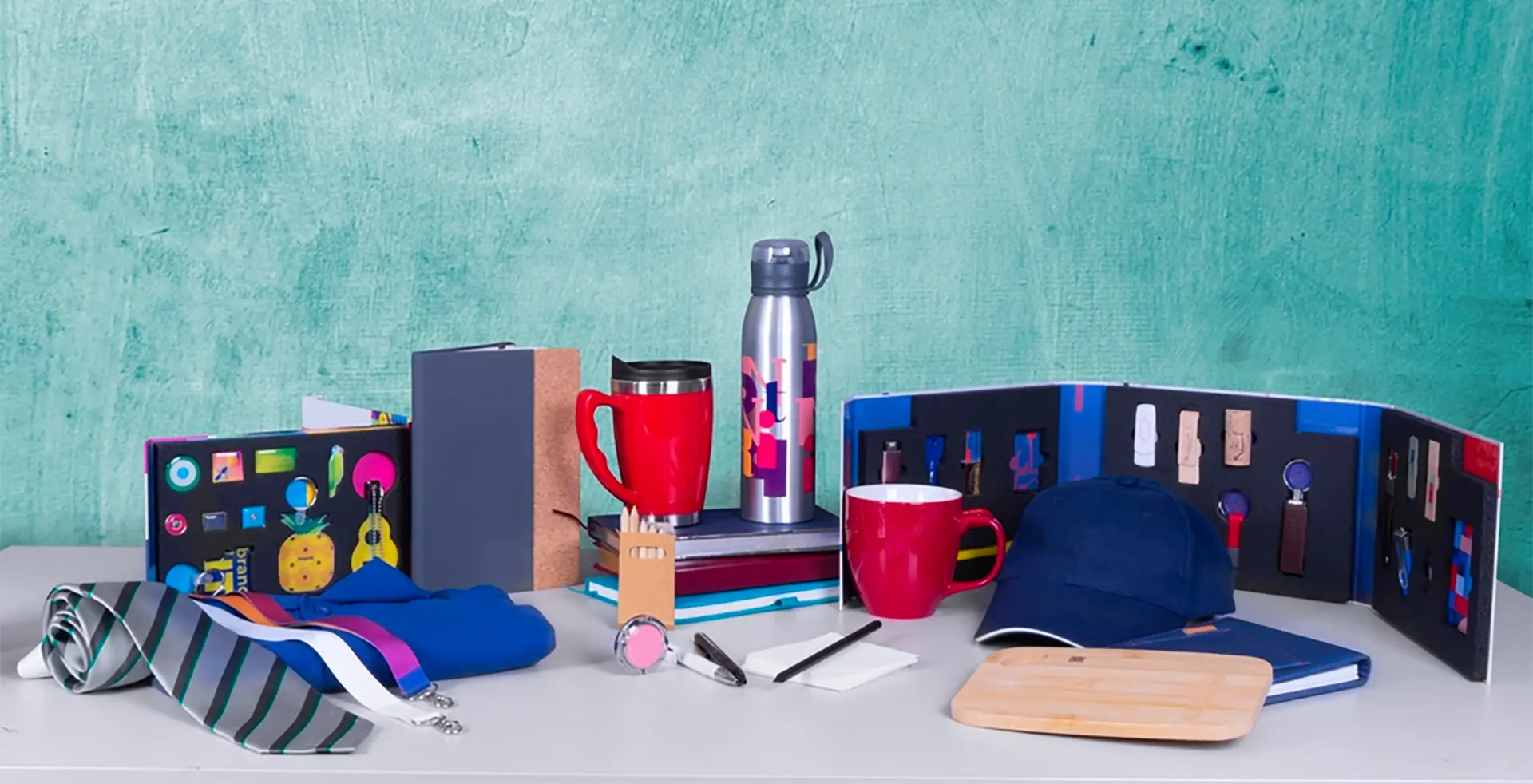 How do customers feel when they receive promotional products?
When customers receive promotional products, the most relevant thing to them is that the item is useful. They want something that will be of use to them on a daily basis—something that won't get thrown away in a matter of weeks or months. Not only should it be useful, but it should also be of the highest quality since customers don't like to support businesses or brands that deliver subpar items. Furthermore, customers don't want promotional items that are strictly for decoration; they expect something practical and durable with some level of visual appeal. For example, if a customer were given an umbrella as a promotional item, they would expect it to last more than one season and to look stylish enough that they wouldn't mind carrying it around in public places.
Trends in the Market
Promotional products have been used for centuries to spread brand recognition and loyalty among customers. As the market evolves, so do the trends in promotional items. Companies are looking for creative and innovative ways to get their messages across with branded merchandise that stands out from the competition.
Today's consumers are more informed than ever before. Making it critical for companies to stay up-to-date on. The latest trends when it comes to promotional products. One of the hottest trends is personalization: creating customized items with names or even logos printed directly onto them. This allows businesses to create a personalized experience that resonates with. Their customer base and gives them an edge over competitors who don't offer this service. Additionally, eco-friendly products such as reusable water bottles and bags made from recycled materials. Are becoming increasingly popular due to growing consumer. Awareness of environmental issues and sustainability practices.
Engaging consumers with promotional products
Promotional products are a creative and cost-effective way to engage customers. Whether you're trying to build up your brand, draw attention to an event, or reward loyal customers. Promotional products are an excellent solution. With a wide variety of options and customization possibilities, it's easy to find promotional products that meet your company's needs. From branded apparel and drinkware to office supplies and toys, there is something for nearly every occasion.
Not only do promotional products provide value to the consumer, but they can also increase brand awareness. By putting your logo on things like shirts and hats. You can make sure that potential customers will see your message for. A long time after the item has been given away or bought.
The use of promotional products is a great way to create brand awareness and reward customers. Companies get the advantage of exposing their logo or message to potential new customers. While customers enjoy receiving something they can actually use. In conclusion, promotional products are. A good way for businesses to get more exposure and keep customers coming back at. A price that isn't too high.
To maximize the effectiveness of promotional products. It is imperative that companies choose items that are consistent with. Their brand image and target them at their desired demographic. Determining the right quantity and quality level for each item can also help ensure a maximum return on investment. By using promotional products as part of a comprehensive marketing strategy, businesses. Can boost brand recognition and customer loyalty in an efficient manner.